I'll show you how to create a successful Amazon FBA business
Learn how to build a successful Amazon FBA business. It can be a great side hustle, replace a second job, provide additional income during retirement, or even a full-time income. Work anywhere in the world with a laptop and internet connection! Escape the rat race, and be in control of your own schedule as your own boss!
Enroll now
Hi, I'm Duncan Macpherson.
In late 2014, I discovered the amazing opportunity that Amazon FBA offers. And by mid-2015 I'd scaled it into a full-time business.
As an experienced Amazon seller, I now focus on helping business owners thrive using Fulfillment by Amazon. My specialty is cross border business, bringing US brands into Canada and Canadian brands into the US.
Whether you're looking to create a side income, or replace a job, or create a business empire, my training will teach you step-by-step how to get there.
Be sure to click on the "Blog" section in the menu at the top of the screen for more articles and stories about selling on Amazon FBA.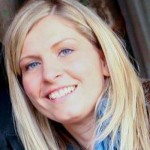 I was so happy.......As someone new to FBA I had so many questions. It was difficult to find answers......Duncan detailed all the info needed from basics to the nitty gritty of getting your shipment across the border and setting up with prep and ship companies. I feel so much more confident in getting my shipment into Amazon.com growing my FBA business!" - Christine B